WMS has all the transactions you need to access and update in real-time from the shop floor. Easily maneuver through purchasing, inventory, shop control, and material request transactions to enter data in efficiently and accurately.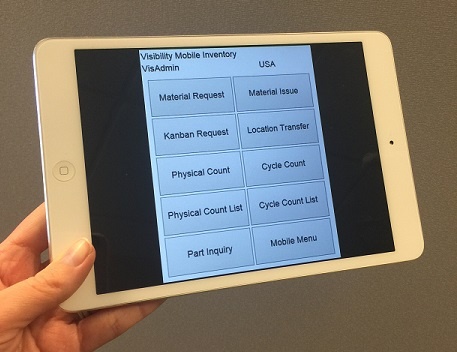 See our complete list of available transactions below:
Incoming Receiving
Inspection Results
Warehouse Transfer
Location Transfer
Move Ticket
Labor Ticket
Cycle Count
Physical Inventory
Material Request
Inventory Labeling
ASN Receipt
Daily Receiving
Kanban Fulfillment
Material Issue
Learn more about available WMS Transactions by visiting our Mobilility page or by downloading our WMS eBook.