Visibility Two Steps Into Nashville
By: Katie Foley
Last week we held our annual Visibility Customer Conference in Nashville, Tennessee. Not only was it one of the most fun filled and memorable conferences we've had, but we are pleased to say that this was one of our largest attendances in years.
Highlights of the conference included customer led sessions that were very well received. Leon Lefebvre, a Systems Analyst with Whipps, Inc., presented on efficiency, productivity and manufacturing optimization through use of Visibility's software. Dave Sackett, Senior Director of Finance and Administration at ULVAC Technologies, Inc., presented on ULVAC's journey to implement and link Robotic Process Automation to Visibility using DocuPhase. Marc Rancourt, Materials Manager at ULVAC Technologies, Inc., presented on efficiencies gained by using Visibility to remove paper processes at ULVAC and move to a paperless system.
A new addition to this year's conference was the opportunity for customers to participate in speed consulting sessions with Visibility's team of consultants. These one-on-one sessions enabled customers to ask questions and drill down into topics of their choice in great detail.
We also unveiled the new look and functionality of VISIBILITY 2018, our latest ERP solution. Attendees commented that they loved VISIBILITY 2018's enhanced functionality, the new search, multi-tab, and 'Favorite' tile features as well as the refreshed and modern user interface.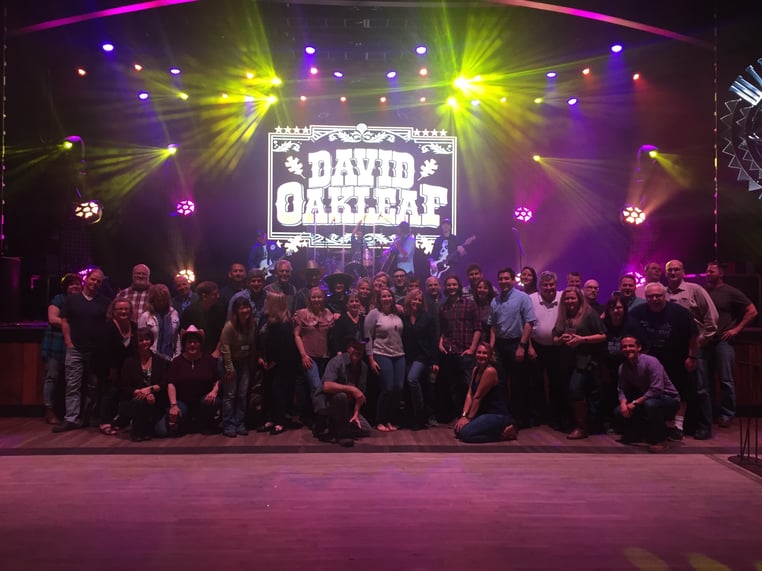 Image: Evening out line dancing at the Wildhorse Saloon in Nashville, Tennessee
The conference wouldn't be complete without some entertainment and fun! The first night we held a reception in the heart of the Opryland Hotel at the Crystal Gazebo where attendees mingled and enjoyed some great food and drinks in a beautiful setting. The second night we ventured to downtown Nashville's famous Wildhorse Saloon for an evening of authentic barbecue, craft beer and cocktails, and line dancing. The week's social events were a huge success.
Here are a few customer testimonials from attendees of the Visibility Customer Conference 2018:
Dave Sackett: "I had a great time at the Visibility Customer Conference 2018. My favorite part of the conference is always meeting the Visibility team/other Visibility users and talking about how we use Visibility. I liked the one-on-one speed consulting this year to lock in on a topic. It is was a great opportunity to have my voice heard as a customer and to learn about new developments at Visibility; like the release of Visibility 2018. I will gladly share my Visibility experiences with other users to help them. I was happy to share our planned use of DocuPhase with Visibility to bring artificial intelligence to ULVAC. My plan will be to present our progress at the next VCC in 2019. "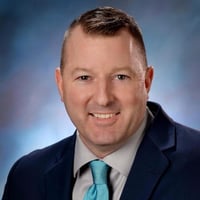 Dave Sackett (Senior Director of Finance and Administration, ULVAC Technologies, Inc.)
Michael Francis: "I found the conference to be beneficial and time well spent. The 'Drop-in Product Lab' allows for easy Q&A which allows for meaningful discussion and the 'Educational Focus Area' sessions were pertinent and insightful. Being able to meet the personnel that support your installation, seeing the 'direction' of product, and meeting other users are beneficial for creating an encompassing support network."
- Michael Francis (CIO, BEI Precision Systems & Space Company, Inc.)