We're going to California! Join us this April 5-7, 2017 in Newport Beach for 2 full days of educational sessions, networking and more.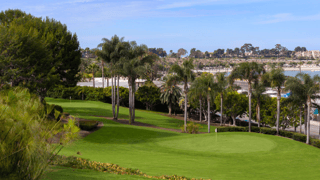 The Visibility Customer Conference season is upon us! We have compiled a list of the top reasons why you should join us in Newport Beach this April:
Capitalize on your ERP investment. Our hands-on educational sessions and labs are intended to ensure you are up-to-date on all things Visibility and making the most of your ERP investment.
Sit in on new and exciting educational sessions. This year we've revitalized our entire agenda. We have fresh ideas to bring to the sessions you know and love, but most of the sessions this year will be brand new.
Hear the innovative ways your peers use Visibility. Our functional track will offer three customer led presentations this year!
Make professional contacts you can contact long after the conference ends. The conference offers many opportunities to network with fellow Visibility customers.
Bring your questions to our interactive lab. Our lab will be staffed with Visibility experts all day long to help you answer your Visibility questions.
Improve user efficiency and ensure you are up-to-date on the best practices. Whether you are brand new to Visibility or a long-time Visibility user, there's always an opportunity to learn something new or learn to do something faster. Also, with the many enhancements that go into Visibility with each new release, the conference is a great opportunity to ensure you are still up-to-date on best practices.
Meet your favorite Visibility experts. Whether it's your account manager or your implementation consultant, the conference is a great chance to meet with many of the people you make speak with over the phone, but haven't had the opportunity to meet in person.
Consult with a personal conference coordinator before the conference. Make the most of your time at VCC 2017! Our personal conference coordinators can answer your questions about the conference, listen to what you hope to gain from attending the conference, and set you on a path to achieve those goals at the conference.
Save money on the cost of an on-site consultant versus the conference registration fees. Between the educational sessions, the hands-on lab, and the many opportunities to network with Visibility experts and other customers, the conference essentially offers you two full days of free consulting.
Have some fun in sunny California with Visibility! We are kicking off this year's conference with a Welcome Reception at the Hyatt Regency Newport Beach's outdoor Garden Patio. And our Thursday Evening Event will feature a dinner cruise around Newport Harbor aboard one of Newport's many yachts.

Don't miss out on what is shaping up to be our best conference yet. Be sure to register before January 31st to receive over 15% in savings off the regular registration fee! Click here to find out more about this year's conference.