We used to call it GUI. Sounds yucky and probably hard to wipe off. Now it's "UX". LOL, I know. But what used to be sticky and is now rebranded down to a shorter acronym is still so very important when it comes to how users interact with the ERP system. In the end, it's still the user experience.
We have all gotten comfortable with the experience of checking email, doing online banking, ordering goods and services via websites, etc. And for the most part, I suspect that we don't really think much about that experience, except when perhaps those interactions go wrong or take too long. And, if when you are say ordering something from Amazon, it takes a little longer than you might like, it's not a big deal as it's only a brief moment in time. But, what if you are a fairly intensive user of a business application like an ERP system? What then? Time is incredibly valuable, so the ERP system and its UX need to place a premium on efficiency, speed, availability and intuition. This little post serves as a primer on ERP UX's and why they are such a critical aspect of an enterprise solution.
Why is the ERP User Experience So Important?
1. Simplicity. ERP solutions can be complex. A simple user experience can eliminate that complexity by offering empowering tools that enable users to get to where they need to get to at the exact moment when they want to go there. The concept of "glance and go" is appropriate here. Offer the users a simple summary or snapshot of information and then give them the ability to go with it! Kind of like a dashboard that provides a graphical overview, but then allows the user to "go" / drill down to where they need to be.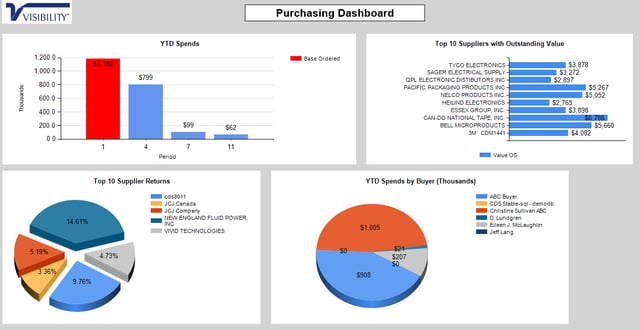 2. Pleasure. In an effort to build highly productive apps, developers cannot forget about the pleasure of using an ERP system. If something is fun and enjoyable, it's likely to be done. That same principle applies to ERP UX too. Users need to derive some form of pleasure out of using the system. That can come from accomplishing a productive task but there is likely some less tangible joy that can come from accomplishing that task in a simple but elegant way. User adoption of ERP solutions is certainly greater if there is a sense of enjoyment gained from transaction processing, report viewing and data gathering.
3. Personality. ERP UX, one that allows users to add their own style and flare is another critical aspect. A simple, enjoyable user experience is great; the ability to personalize and make it their own is even better! The on-demand culture that we all live in is evidenced in ERP too. Users want information the way they want to see it, with their own colors, styles, formatting, sorting, indicators, trending, etc. Providing such a platform for this kind of adaptable, extensible user experience is an important aspect of user adoption of the ERP UX.
4. Empowerment. ERP UX is the gateway to empowering end users. The best ERP system in the world is irrelevant if the users are faced with a barrier to information consumption. So, the last item on our list is that the ERP UX should deliver proactive, rules based content that is easily consumable by the end users. There are a variety of backend solutions that support this objective; examples like workflow, Business Intelligence and newsfeeds. Those capabilities and features augment the user experience assuming that the ERP UX seamlessly integrates those into general application usage. This is a bit of a blend of application functionality and user experience and the combination of those two items create an empowered ERP end user.
To learn more about the Visibility UX, please visit our ERP page. Or for to have a Visibility representative contact you, simply provide us with some basic contact details and we will follow up shortly.