At the beginning of the annual Visibility Customer Conference, Visibility 2018 was launched and announced as being available for general release. This is the most significant update and upgrade to Visibility's flagship ERP solution in the history of the company. At the center of Visibility 2018 is a completely redesigned and reimagined user experience; a user interface that offers a truly intuitive and productive experience.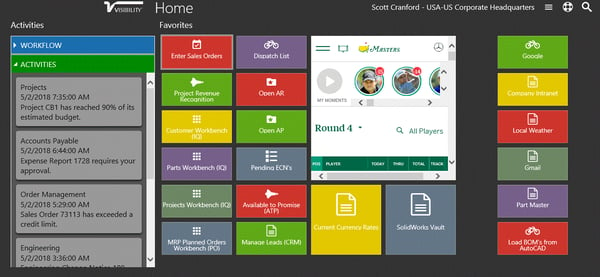 The center of the Visibility 2018 universe is the Visibility Portal. Users can now create their own unified workspace to include Visibility 2018 applications, links, favorites, workflow messages, activities and a news feed. Visibility 2018 is entirely mobile device friendly and runs on any device, any browser, from anywhere. Available as either a Cloud or on premise deployment, Visibility 2018 empowers the end user with improved user experience tools:
Global Search. Navigating through a traditional menu is no longer necessary with the Global Application Search. Type or say part of what you are looking for and that application is presented to the user.
Multi-Tab. Like all contemporary web applications, each Visibility 2018 application window opens in a new tab, further improving user productivity. Visibility 2018 takes full advantage of the significant screen real estate offered with modern, multiple displays.
Contemporary User Interface. All applications within Visibility 2018 have been modernized with an intuitive and visually appealing mobile friendly appearance. One particular area of improvement is in the users ability to schedule production work on the shop floor or service work out in the field. The new Schedule Adviser application embraces the concept of a productive user experience with a simple, drag and drop production scheduling and field service dispatching solution.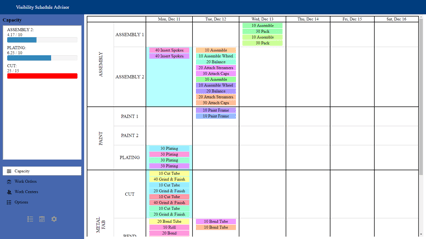 To learn more about Visibility 2018, please contact us here:

Check our blog often too as a future post will describe the functional side of Visibility 2018 and the 120+ enhancements that were delivered in this release! Thanks.