STEM Education and the Future of U.S. Manufacturing
Maybe you've heard of STEM on the news or at your child's school or extracurricular activities. For those of you who don't know what "STEM" stands for, it stands for Science Technology Engineering and Mathematics. What makes STEM different from a traditional math or science class is that STEM focuses on real world applications of problem solving.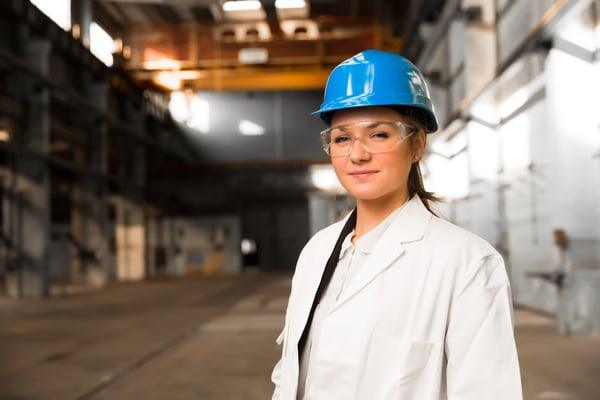 So why does STEM matter for the U.S. manufacturing industry?
The thought is that by investing in educating our children in these specialized fields now, there will be a highly educated workforce that can contribute to the future of manufacturing in the 21st century. Manufacturing has always been a critical part of the U.S. economy and with a strong manufacturing base we can continue to be a global leader in this industry.
As of now there is a gap between STEM jobs and qualified Americans to fill them. An emphasis on STEM education began with the Obama Administration and has also been highlighted by the Trump Administration as something they want an increase in funding for. "As part of my Administration's commitment to supporting American workers and increasing economic growth and prosperity," President Donald Trump said in a budget memorandum in September, "it is critical that we educate and train our future workforce to compete and excel in lucrative and important STEM fields."
As a parent to a young child I am excited to see an emphasis on STEM education especially for girls that are underrepresented in this field. In our area there's even a class for 2.5 – 5 year olds to get kids exposed and interested at a young age! So how can your child get involved in STEM? Here are some simple ways to involve STEM in your kids life in fun, exciting ways:
Visit museums.
Do simple science experiments at home.
Go explore a local park, nature trail, or your backyard.
Solve a problem.
Build together.
Buy STEM related toys.
Playing musical instruments.
Operating appliances at home.
Balancing your checkbook or playing bank with fake money.
Growing a garden.
Using an educational app on a smartphone.
Sign up for a STEM class or camp.
See if STEM is offered at your child's school as part of their regular curriculum.
Much like investing in STEM education fuels the U.S. manufacturing industry, investing in VISIBILITY ERP can help your manufacturing business grow and thrive. Learn more about our solution by clicking here.