In our first post of this series, we talked about the importance of the ERP user experience. The focus was on ERP system simplicity and user empowerment. In our second offering, we thought we would address the general look and feel or "curb appeal" of the system.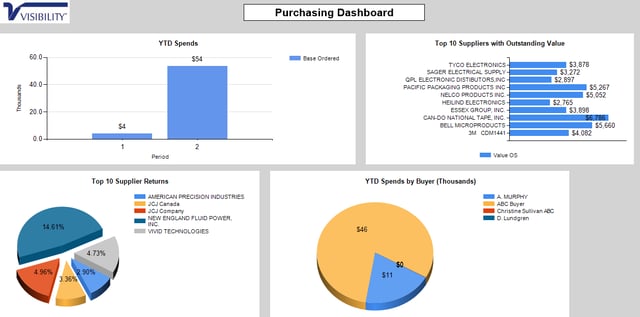 They say first impressions are everything; that includes software. As a user, if your first impressions on using software are positive, it tends to improve the overall experience and productivity. If negative, then it can be a struggle and can cause frustration and inefficiency. If asked if users would prefer their initial view, first screen or start page in a system to be a colorful dashboard with speedometers and charts the answer would likely be a resounding "absolutely!" Alternatively, if presented with a simple menu of choices and a list of items that require their attention, sure they would see value in it but might view it as a bit perfunctory. But system user appeal is important as part of the overall experience so long as it bolsters user productivity and efficiency.
Don't get us wrong, dashboards are lovely. The concept of Business Intelligence in ERP is vital. The ease of highlighting areas of emphasis is crucial. Systems that offer this should be lauded as their curb appeal is immense. But, we suggest that the onion needs to be peeled back a bit more!
We suggest that users in this day and age demand more. That they demand systems with not only a nice front-end but with the functional might to back that curb appeal up! That is a rare combination. The ability to deliver a system that is not only intuitive and attractive, but also offers the specific deep manufacturing, sales, finance and service functionality that a manufacturing company requires. This requires peeling off a few more layers than just that outer skin!
To learn more about the Visibility User Experience, visit our ERP page here.