My family capped off its summer with a trip to Alaska, which is also known as "the Last Frontier." Our Alaskan adventure started in the southeast Alaskan town of Ketchikan and continued up through Hoonah, Juneau, Skagway, Seward, and ended in Anchorage. Each day was filled with exhilarating excursions, including ATV-ing, rafting, and off-road jeeping, as well as spectacular sights, such as glaciers, snowcapped peaks, and wildlife.
The name the last frontier couldn't be more fitting for Alaska, as it truly is America's last frontier- there is so much land that is left completely untouched. And it got me thinking, where is ERP's Last Frontier?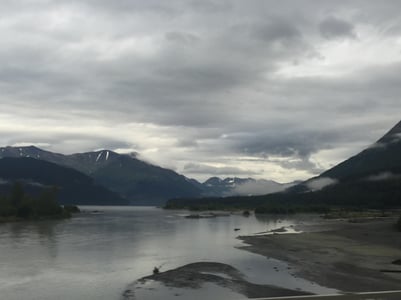 Pictured Above: Skagway, Alaska
The Cloud
We are definitely seeing an increase in cloud installations versus on-premise installations in the ERP world as we move ahead. Small and medium sized enterprises like the SaaS (software as a service) model because it requires less money up front, less IT infrastructure on the customer's part, and in many cases it results in more reliable performance.
Mobility
Nowadays, when you look around, no matter where you are, it seems as if everyone is on their iPhone. We look to our phones for almost everything- texts, emails, and calls of course, but for so many other reasons as well, from online shopping to booking a flight to making a dinner reservation.
As millennials that were raised using smart devices continue to join the work force, mobile ERP will not only be a perk, it'll be a necessity. I predict there will be a day when back office employees and shop floor workers alike will use mobile devices to access their data more so than a traditional desktop computer. And as our world becomes more mobile, more employees may begin to work remotely, causing even more of a need for mobile ERP technology to be mainstream.
Expanding Industry
As advances are made in science, technology, and healthcare, there will be new products to manufacture and more companies to manufacture those products. While there is a finite amount of land that exists on this Earth, there is no limit to where ERP can go. As long as science, technology, and healthcare keep pushing forward, there will always be a new "frontier" for ERP to help drive productivity and increase efficiency at.
To learn more about our ERP solution, click here to visit our ERP homepage.