Even though August is still hot and humid, here in the northeast we can feel fall creeping in as the days get shorter and shorter. And although Spring 2017 seems like a lifetime away from now, it's time to start planning our Visibility Customer Conference 2017!
Walt Disney World, Host of VCC 2016
Every year the Visibility team sets up shop in a unique destination for two full days of educational sessions, consulting, and some fun too. Where would you like to see Vis go in 2017?! We want to hear where you want to go for next year's conference- East or West coast? Or maybe somewhere in the middle? Do you prefer a sunny southern destination or somewhere further north?
Last year, we flew down to Orlando, FL for two days of learning, networking, and consulting at Walt Disney World. Our evening event out was hosted at Walt Disney World's Epcot Theme Park and featured dinner and fireworks.
Many of you may wonder what factors go into our destination selection. Firstly, it's the input of our customers. If we can choose a destination that many of our customers are eager to go to, it makes our decision easy! Other factors include the options for a hotel and conference center, as well as the venue options for our Welcome Reception and our Evening Event. Ideally, we can find a place that has some sort of attraction that makes it enjoyable to spend some time in for both our employees and our customers. We also like to find a destination that is easy to travel to for the most amount of our customers.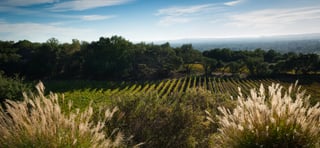 Sonoma, CA, Host of VCC 2015
Besides Orlando, recent conferences have been in Sonoma, Miami, San Diego, Austin, Tampa, and Las Vegas to name a few!
Whether you are a frequent VCC attendee or new to Vis, the customer conference is a great chance to get up to date on the latest Visibility features, to bring your questions for help from Visibility experts, and to network with Visibility employees and other Visibility customers. We love hearing from our customers, so if you have any suggestions for VCC 2017's destination please comment below or email us at customerconference@visibility.com! And stay tuned for our announcement of our chosen destination!