It's that time of year again when we start considering locations for our next annual April 2016 Customer Conference. We love input and feedback from customers who would be interested in attending to help us pick a city!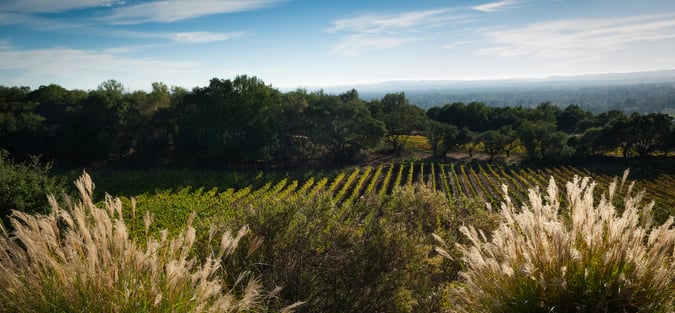 Pictured Above: The Paradise Ridge Winery, where VCC 2015's evening event was held
After a city is selected, we review possible sites (conference centers/hotels/resorts) and event venues for opening night reception as well as our big night out.
What criteria do we use? Well, we like to alternate east coast, central, and west coast. Last year was Sonoma, CA, so this year we are considering east coast or central. We like locations that are easy to get in and out of, that offer some attraction which would be enjoyable to our customers. We have had preferences for the ocean. And naturally we would like a place our employees would enjoy spending some time. If several large customers are in the area, that can be attractive as well.
Recent conferences have been in Miami Beach, San Diego, Austin, Tampa Bay, Las Vegas, New Orleans, Myrtle Beach, and Scottsdale.
At the April 2015 conference, suggestions for the April 2016 conference included Boston, Cleveland, Chicago, Atlanta, Nashville, Montreal, Toronto, Florida Keys, and Orlando.
Have any favorites of the cities listed above? Do you have any other suggestions? Comment below or send them to sales@visibility.com. We hope to have selected a city by the end of the Summer!
To see more details from last year's conference in Sonoma County, check out the VCC 2015 homepage.